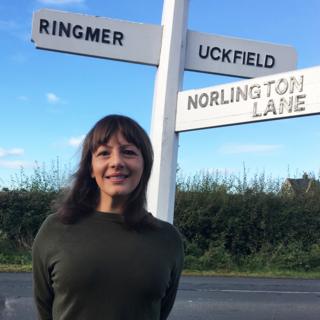 When Holly Dawson posted a tweet about a donor who left two dwellings to be let cheaply to hard-up people in her village, it proceeded viral. But there were also many cynics who cast doubt on the tale. She felt compelled to check it out.
Like all good stories, this one starts with a cup of tea in a friend's garden. We're talking, as we often talk, about mansions – the impossibility, in this expensive corner of Sussex, of find a residence you can actually afford. Rents around here, even for the smaller two-bedroom home, average PS1, 000 a month or more. In my lawsuit, as a self-employed single mother with two small children, every penny, and many a sleepless night, are invested retaining a roof over our heads.
My friend mentions some houses that a mortal left for low-income families to lease for three years at PS300 a month.
We remark on the good humans; how narratives like this are something we need to hear more and more. Later, scrolling through the shouty soapbox noise of Twitter, I decide to share this nugget of niceness. I don't expect anyone to answer – I don't application hashtags or copy anyone in. My normal tweets about Virginia Woolf and geeky ignite occurrences get barely a scattering of likes. I write :P TAGEND
Just heard about a guy who died in my village+ left 3 houses to the council, with the stipulation that they're for young families to rent for a fixed period of 3yrs with rent of PS300 pcm( in an area where rent is PS1000 +). Because we all need to talk more about the good humans.