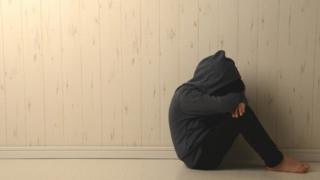 A couple who "systematically and regularly" abused their daughter while locking her away have been jailed.
She had been "kept locked up at home and cut off from the outside world", never having assured a cat or dog or gone on a bus, Swansea Crown Court heard.
The girl's father, in his 50 s, was jailed for life after admitting 16 rapes and sexual assault.
His wife, in her 20 s, must serve 10 years after being found guilty of 11 neglect and sexual assault charges.
Judge Geraint Walters said the father had a "devious, wicked and flawed personality" and had sexually groomed his wife when she was a teenager.