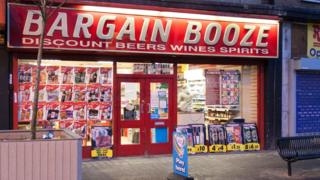 Conviviality, the owner of Bargain Booze, has announced plans to file for administration within two weeks.
The firm also owns Wine Rack and supplies more than 25,000 eateries, hotels and bars.
It has issued profit warnings in recent weeks and disclosed a PS30m tax bill. The corporation strove PS125m from investors but said it had been unable to raise those funds.
Conviviality hires about 2,500 staff members and their jobs are now in jeopardy.
One of its most important patrons is the JD Wetherspoon pub chain. Conviviality furnishes all the wine and feelings to 900 Wetherspoon taverns – a contract worth tens of millions of pounds a year.