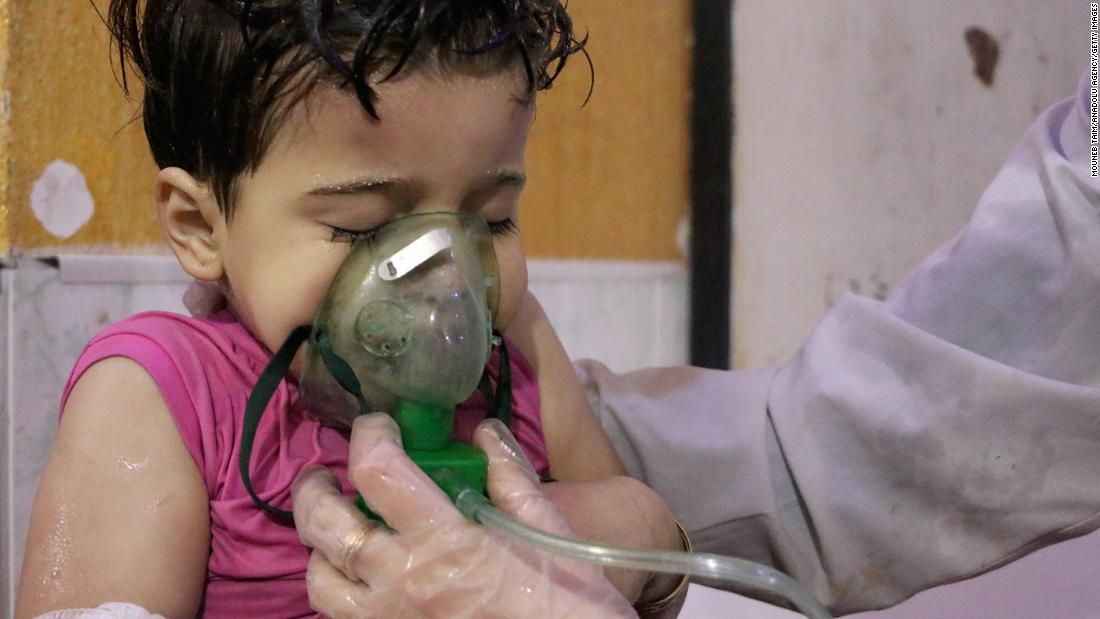 Warning: This tale contains graphic images of dead and injured children.
Body after torso are splayed practically on top of each other on the floor of the chamber and up the concrete stairs, some of the children wrapped in blankets as if they had been asleep when the attack happened.
These shocking images, released on social media by anti-government activists, depict the victims of
an alleged chemical onslaught
on innocent civilians disguising underground from conventional bombs in the besieged rebel-held Syrian town of Douma.