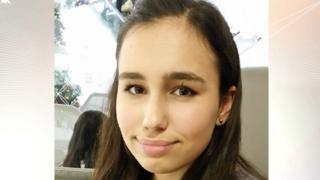 A girl with a severe sesame allergy succumbed after feeing an airport Pret a Manger baguette, which did not listing the ingredients.
Natasha Ednan-Laperouse, 15, collapsed during a flight from Heathrow to Nice on 17 July 2016.
Despite her father-god administering two EpiPen injections, Natasha, from Fulham, London, succumbed within hours, West London Coroner's Court will hear.
Pret a Manger said it was "deeply saddened" by the death.
Natasha's father, Nadim Ednan-Laperouse, said in a statement: "It's a daily duel and the ache is indescribable."