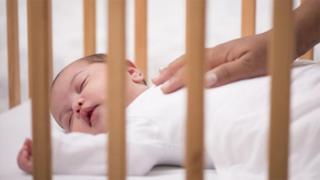 There are calls for new mothers to be given consistent advice on the safest ways to bed-share with their babies.
Guidance admonishes health professionals not to "adopt a position of blanket discouragement" but warning against a high risk if combined with other factors.
But some mothers claim they are told not to co-sleep at all – meaning they are not told the safest ways to do it.
The Welsh Government said parents are offered contribute to creating best available context for their baby.
NHS Wales says bed-sharing can increase the risk of infant death, especially when combined with factors such as drinking, smoking, taking drugs or feeling very tired.