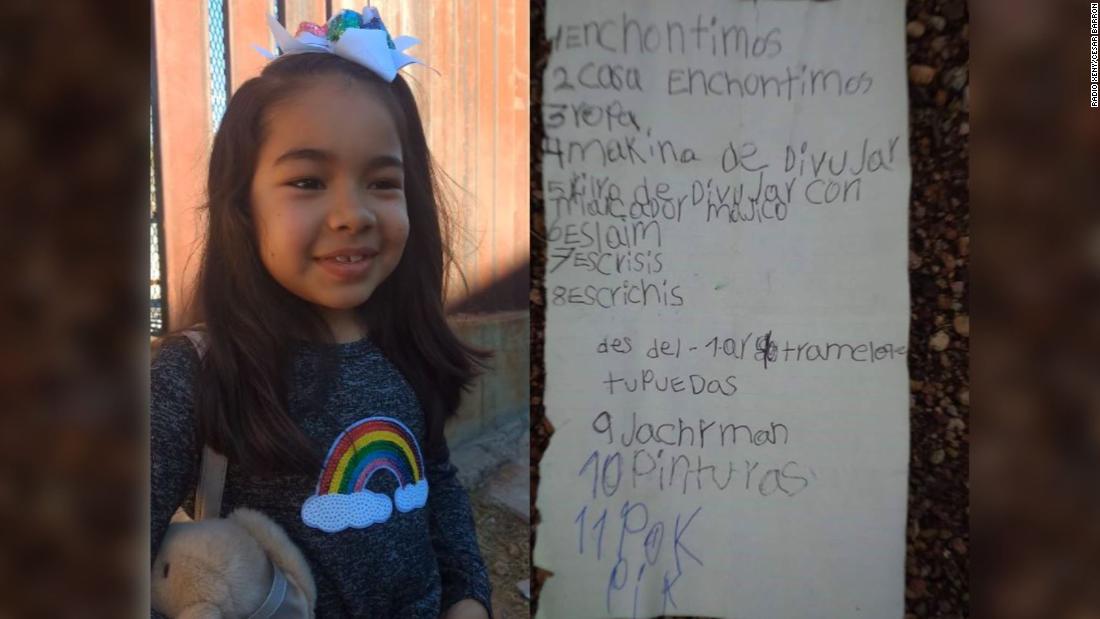 ( CNN) Randy Heiss wasn't going to let anything — not even an international border — stop him from fulfilling an 8-year-old girl's Christmas wishes.
At first he thought it was just some litter. But then he saw a note tied to it.
"I unfolded the tone and I could see that it was in Spanish and written by a little girl, " Heiss told
CNN affiliate KPHO
.