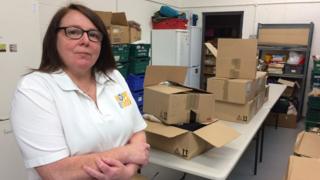 A food bank in Bournemouth is appealing for emergency donations after burglars stole a month's worth of goods intended for families in need.
Volunteers at Hope For Food said the site was trashed, causing PS3, 000 of damage, and 90% of food, clothes, toiletries and toys were taken.
More than 400 families will be affected following the burglary on Friday.
Founder Claire Matthews said: "We've get beans and soup but the rest of it has gone. It beggars belief."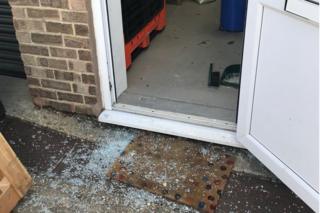 She added: "It's going to have a huge impact on our families. One family we needed to get food to yesterday, but we didn't have any.